The Importance of Choosing an Experienced RF Design and Engineering Team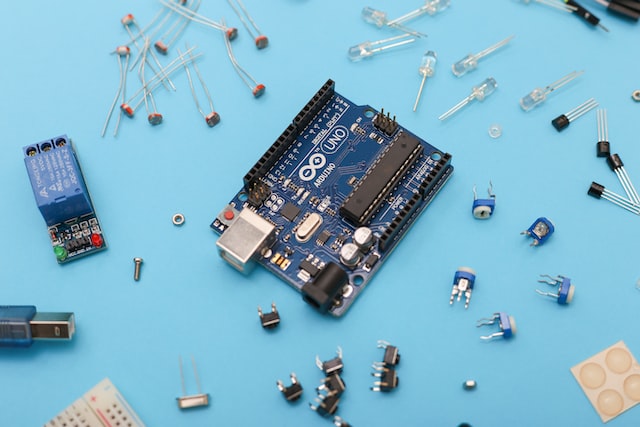 Choosing an experienced RF design and engineering team to create unique, customized radio frequency components, products, and equipment for your enterprise is essential. 
RF design and engineering teams create custom hardware such as RF filters, combining systems, RF monitoring systems, and other components essential for radio communication networks. Many of these custom RF products are made for telecommunications, critical communications, warehousing, and other markets. 
The quality of the team you choose for your RF design and engineering work will impact the health and effectiveness of your organization's communication network, so prioritize experience and quality for an effective, mission-critical communication network.
An Overview of the Importance of Choosing an Experienced Team 
Experienced professionals who integrate process engineering into their service will have optimized engineering and manufacturing practices. This lets them use the best materials while reducing waste, production time, and costs when scaling production up or down as needed. 
An experienced RF design and engineering team will also know what questions to ask clients while collecting information about product specifications. If necessary, they can inspect networks to identify issues the client should know about. Doing so ensures that their design and engineering services produce end products that successfully integrate into the client's network with premium service life and results.
Benefits of an Experienced RF Design and Engineering Team 
Important skills for an experienced team of RF professionals include: 
Adaptability to unexpected challenges 

Project leadership 

Comprehensive tool-based knowledge of RF conditioning tools 

Critical and analytical thinking regarding the entire RF communication system 

Effective collaboration skills 

Coding and software development skills 

Original and innovative thinking 
Years of Expertise and Knowledge 
As the radio frequency and LMR (Land Mobile Radio) industries continue to advance, experienced RF professionals will better understand how to integrate new technologies into older systems.
They will understand which hardware, software, and components pair best with a specific system, have more refined design and manufacturing processes, and can proactively identify issues that affect network performance.
Reliable, High-Quality Work 
Years of design and engineering experience is required for RF professionals to learn how to balance the functional and non-functional properties of RF hardware and components.
On the one hand, they need to capture and enhance the functional properties of the component, such as noise reduction, appropriate gain values, or spectral efficiency, to ensure reliable performance. On the other hand, they have to balance non-functional properties such as the lifespan of the component's electronics and aging behaviors in different environments. 
Balancing these characteristics and manufacturing them into every part requires designers and engineers who fully control their materials and manufacturing processes. They also need to understand and have hands-on experience with the best design practices for specific component types.
Faster and Efficient Project Completion 
Because experienced RF professionals will know what aspects to consider regarding your organization's RF communication system when designing new hardware, components, and more, their research and design stages will be much more efficient with more effective results.
Additionally, if they have successfully integrated process engineering into each of their engineering and manufacturing stages, then they will have the capability of completing your order at scale with minimal waste and cost. 
The Risks of Working With an Inexperienced RF Design and Engineering Team 
An inexperienced RF design and engineering team will need more training to overcome common challenges. While they might have the relevant technical knowledge from their studies, they might not know how to use their design and engineering skills in innovative ways that solve novel communication network problems. 
Some of the most common challenges RF designers face when developing new products include: 
Working with complex, high-density, or mixed PCBs (printed circuit boards) 

Designing for complex radio systems, where multiple, closely-placed antennas require advanced filtering techniques 

Working with new 5G systems 

Keeping up with industry regulations, like radiated and conducted emissions and susceptibility requirements
Lack of Expertise and Knowledge 
Without the expertise and knowledge of an experienced team, RF workers are less likely to show initiative in identifying and resolving problems outside of the information you give them.
They might struggle to integrate new technologies into older systems and rely on a scripted process for designing and engineering custom RF components that excludes innovative thinking.
Quality and Reliability Issues 
Any inexperience in designing complex PCBs, working with complex radio systems, or finding an effective balance between a component's functional and non-functional properties will lead to quality issues in the end product.
Rather than improving the overall effectiveness of your organization's RF communication network, inexperienced RF professionals may produce custom components that are ineffective in extreme weather, fail to reduce noise and interference, or require convoluted installation procedures to integrate into the network.
Delays and Increased Cost due to Mistakes
At the beginning of designing your custom RF components, the RF design and engineering team must outline all industry regulations. Without regulatory knowledge, they could miss critical steps, requiring them to halt subsequent stages in the design and engineering process to go back and undo the mistake.
Inexperienced RF professionals will have less knowledge about process engineering too. Their production process will be more likely to waste resources, take longer, and be much harder to scale as needed, increasing costs and dragging out the production time. 
How To Evaluate RF Design and Engineering Team's
Experience
There are a few key details that you can ask an RF professional to gauge their level of experience. Remember that an RF engineer's core job responsibilities and experience should cover: 
Enhancing the performance of existing RF wireless networks 

Designing new RF wireless network strategies 

Following all relevant regulatory standards 

Analyzing devices and networks and identifying opportunities for improvement 

Using digital software to collect and connect network performance data
Certifications and Qualifications 
Ask potential hires whether they have an essential RF engineer bachelor's degree in computer science, IT, network technologies, or a similar field. 
Other RF professionals transferring into engineer roles may have earned certificates such as: 
iNARTE Telecommunications Engineer (International Association for Radio Telecommunications and Electromagnetics) 

IPEP (SCTE) (Internet Protocol Engineering Professional) 

Certified Wireless Network Administrator (CWNA) 

RCDD (BICSI) Registered Communications Distribution Designer 

CTNS (TCO) (Certified Telecommunications Network Specialist)
Years of Experience 
In addition to their qualifications, competent RF engineers should have at least three years of industry experience. This should be the bare minimum, so avoid working with an RF engineering team where the leading engineer has three years of experience or less at the very least.
Past Projects and References 
Ask for a list of the previous projects the team has worked on. Get contact details for their clients so you can ask third parties about the team's performance. You can also ask the team leader whether they have worked on projects similar to yours and how they overcame problems they encountered.
Ready To Hire a Tried and Tested RF Design and Engineering Team?
Experience makes all the difference in the quality and effectiveness of custom-designed RF hardware, components, and more. 
An experienced team can integrate new technologies into older networks, work with and improve complex network arrangements, and identify and improve system weaknesses that the client may not be aware of. Experienced RF design and engineering teams will also have well-established production methods honed through process engineering.
By partnering with TX RX, you can leverage 45+ years of industry experience from one of the top OEM-spec suppliers in the industry. Contact us here to see how we can revolutionize your RF communication network.