The Advantages of Working with a US-Based RF Manufacturer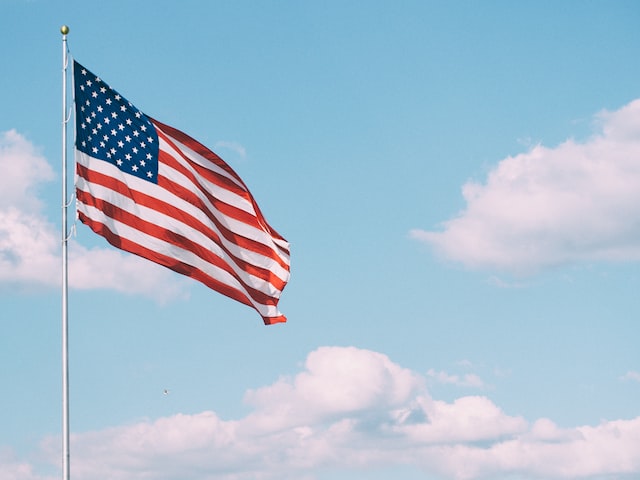 (Source: Aaron Burden | Unsplash)
Sourcing radio frequency components, equipment, and more from a USA-based RF manufacturer comes with many benefits for your organization and telecommunications network. 
Because North America has the largest market globally for RF manufacturing, many of the world's industry standards are set by North America, making it the global center for quality RF components. The domestic market in the USA is also full of innovation, advancing the industry and giving domestic consumers of RF components direct access to some of the latest technology from RF manufacturers. 
An Overview of What it Means to Be a US-Based RF Manufacturer 
The Federal Trade Commission has outlined a set of rules for manufacturers who market or label products as American-made under the FTC's Made in USA policy. In order for manufacturers to make the Made in USA claim, all or virtually all of their products must be manufactured in the USA with negligible amounts of foreign content. 
RF manufacturers who qualify to make this claim create and keep jobs in the USA, support fair wages, and help prevent the sourcing of RF components from countries that use unethical manufacturing practices. By sourcing your RF components from domestic manufacturers, you know that all manufacturing and production methods adhere to US environmental protection and quality regulations.  
The Benefits of Working with a US-Based RF Manufacturer for Organizations and Businesses 
US-based RF manufacturers, like TX RX, are highly adept at serving a wide range of US markets, from public safety, education, telecommunications, and more, while meeting all necessary Federal Communications Commission rules and regulations. Plus, thanks to the size of the RF manufacturing market in North America, you can be sure to find all of the latest RF products that your communications network needs for optimum functionality.
Improved Component Quality and Reliability
Thanks to the FCC and other regulatory bodies, American manufacturing standards are much more vigorous than many overseas, meaning you receive higher-quality products when you choose to source from a domestic RF manufacturer. 
By integrating RF components made to higher standards and from better materials into your organization's radio frequency network, you won't need to replace said components as often. There is also a much higher chance that the American-made components will perform better with enhanced noise reduction, increased performance from base transceiver stations, and improved stability in your communications network during weather events.
Faster and More Efficient Delivery Times
If your RF network requires an emergency repair for mission-critical communications, ordering from a manufacturer based overseas means that lead times are unnecessarily long as you wait for your components to enter the country. In the meantime, your organization must make do with sub-optimal communication abilities, or cease activities in some cases if the state of the communications system poses a safety or security threat. 
Additionally, international shipping is more expensive, especially if you want components on time. By purchasing from US manufacturers, the components you require only need to travel from the domestic RF manufacturer's facility to your location.
Increased Ease of Communication and Collaboration
Working with a smaller domestic RF manufacturer comes with the bonus of better customer service along with better communication and collaboration. In addition, smaller manufacturers are more likely to focus on creating genuine and positive relationships so that clients return. Therefore, they will be much more likely to provide additional assistance, guidance, and collaboration to strengthen the manufacturer-customer bond. 
There is also a greater chance that a domestic RF manufacturer will be in the same or a similar time zone as you, making it much easier to contact them during operating hours.
Stronger Intellectual Property Protection
By working with a domestic RF manufacturer, the products you purchase for your telecommunications network will be protected by much stronger intellectual property law. This is important because the Office of Intellectual Property Enforcement (IPE) reduces the likelihood of receiving counterfeit products, which can damage an RF communications system should they fail.
Increased Transparency and Accountability 
When buying from a US-based manufacturer, you are protected by the law against fraudulent or deceptive business practices. In the case of offshore manufacturers, if they commit fraud or deceitful business practices in their dealings with you, it can be challenging to get compensation as they are outside of US jurisdiction. You have legal recourse and protection when you source RF components from a domestic manufacturer who is a registered and legally-operating American business. 
Many American RF manufacturers take accountability seriously and will offer warranties on their products which are easy to take advantage of as you don't have to send anything overseas for repairs.
Key Considerations When Choosing an RF Manufacturer
Choosing an American-based RF manufacturer is the best option if you want high-quality components. You can get even better results by searching for a specific manufacturer that matches your organization's needs.
The Manufacturer's Certifications and Markets Served
Depending on your industry, you may need to find a manufacturer with specific certifications that allow them to operate within that industry. For example, there are different RF component manufacturing requirements for aerospace, military, and medical purposes.
The Quality and Reliability of Their Components
Regulatory frameworks such as the ISO 9001:2015 are explicitly designed to maintain the quality and reliability of manufactured products. Ensure that the manufacturer complies with these regulatory frameworks, and contact other customers of the manufacturer to inquire about product quality and reliability. It may also be possible to order samples from the manufacturer.
Cost-Effectiveness
Ensure that the products match the specifications required for your communications network, and obtain several quotes from different manufacturers to find the best price for your desired component.
Enhance Your Communications Network with One of the Best Domestic RF Manufacturers
Optimizing your RF communications network with American-made RF components is one of the best ways to ensure quality and quick delivery of products with enhanced communication from the manufacturer and protection against fraud and counterfeiting, all while supporting American business. 
At TX RX, you will find all this and more from one of the industry's leading OEM-spec RF component manufacturers. Contact our professional team today.