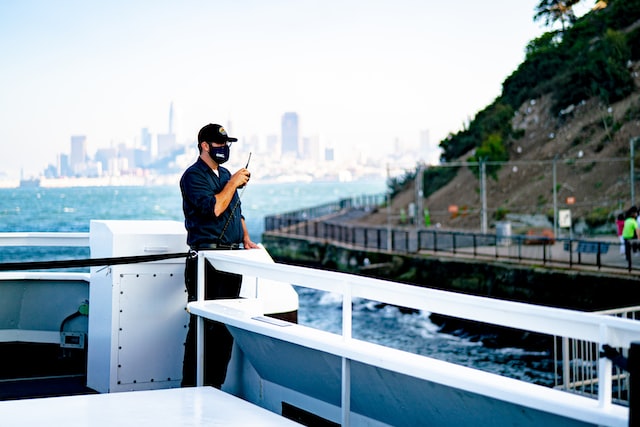 Choosing a Specialized RF Component Manufacturer for Critical Communications 
Using the proper critical communications RF components is essential for businesses, organizations, and emergency responders to prevent severe disruptions or complete communication failures in core operations.  
Optimizing a resilient communications network with the latest RF components means businesses can reduce operation downtime, emergency responders can stay active during disasters, and organizations such as schools and government offices can maintain security. 
One of the best ways to ensure your organization has access to quality RF components is by partnering with and purchasing directly from an industry-leading manufacturer.  
The Importance of Reliable RF Components for Critical Communication Systems
RF communications networks, like the LMR (Land Mobile Radio) systems used by first responders and federal, state, local, tribal, and territorial government entities, must perform at all hours and in extreme circumstances, such as during natural disasters and security threats. RF manufacturers must therefore utilize the best manufacturing and production methods that prioritize durability and system integration without sacrificing component quality. 
An effective critical communications network will be able to: 
Provide 24/7 coverage with 

99.99% uptime

 across different terrains as well as in buildings 

Perform effectively in a range of extreme weather conditions 

Give users access to a reliable network that includes failsafe radio communication options in cases of network damage 

Support effective group communications for both voice and data 

Maintain network security through communication encryption and data protection 
Many critical communication networks pair RF components with fiber optic systems, so the manufacturer you choose will need to produce RF components that effectively integrate into your organization's specific network for improved scalability and performance. 
Advantages of Working with a Manufacturer Specializing in Critical Communication RF Components
Partnering with a manufacturing and production RF component specialist for critical communications is essential for ensuring your organization's mission success. A specialized RF manufacturer will also satisfy all regulatory guidelines for your industry, such as those outlined by the Cybersecurity & Infrastructure Security Agency for public safety LMR devices. 
Improved Quality and Reliability of Components
A specialized RF component manufacturer for critical communications uses enhanced manufacturing and production practices that improve the quality and reliability of your communications network. 
Components such as isolators, tower top amplifiers, combiners, and more will allow your system to use designated frequencies more efficiently with reduced noise and interference while maximizing range. These components will also have a longer service life than products from a standard RF manufacturer.
Comprehensive Manufacturer Knowledge and Expertise
A manufacturer with extensive experience in critical communication networks can lend some of their expertise to your organization with recommendations on creating a more resilient and effective system. They may also identify potential system weaknesses and overcome them through their manufacturing and production services.
Fast and Efficient Delivery Times
Should your communications system fail or be on the point of failing, getting replacement RF components as quickly as possible is essential for maintaining mission-critical operations. An RF manufacturing specialist will understand this and do everything within their power to reduce delivery lead times by maintaining an inventory of emergency RF components they can send as soon as you contact them.
Why You Should Partner with an RF Component Manufacturer that Specializes in Critical Communications 
Your critical communications network is at the heart of your organization's core operations, so it's essential to understand what sets a specialized RF component manufacturer apart from general RF manufacturers.
Cutting-Edge Technology
A specialist in RF critical communications manufacturing and production will leverage the latest technological advancements in the RF industry, combined with updated manufacturing practices that reduce production time and allow you to scale up or down as necessary. A quality manufacturer will likely be an industry leader in RF innovation, providing your organization with technological advancements as they enter the industry.
Stronger Methodology
A quality manufacturer focuses on more than the quality and service life of RF components. Many also integrate ethical practices into their manufacturing by following standards, such as the Restriction of Hazardous Substances (RoHS) directive, which removes harmful substances from the manufacturing process. Manufacturers with robust methodologies also ensure that raw materials from war zones or locations where unethical labor practices are used do not enter their supply chains.
Increased Transparency and Accountability
A reputable RF component manufacturer provides complete transparency and monitoring at all levels of the manufacturing process for full accountability regarding their products. Company policies also require manufacturing accountability, such as product warranties and effective return strategies.
How to Choose a Manufacturer for Critical Communication Components
To select the best RF component manufacturer for your organization's critical communications network, consider the following criteria when choosing from a list of potential manufacturers.
The Manufacturer's Expertise and Knowledge
The right manufacturer for your organization will already have years of experience and knowledge concerning your particular industry. Check that they know and understand the specific regulatory controls and standards that your organization's RF components must adhere to and that they have previously worked with similar organizations. Try to find an RF manufacturer who has produced components for communications systems similar to yours, and ask for specific details about how their manufacturing services enhanced the communications networks of previous customers.
The Quality and Reliability of Their RF Components
Review the specific manufacturing regulations the RF component manufacturer adheres to, such as ISO 9001:2015, to see if their products meet minimum regulatory standards. You can also search for online third-party reviews from their previous customers to gain more insights into the quality and reliability of their components and services.
Cost-Effectiveness
When you have identified various RF component manufacturers who are a suitable fit for your organization's needs, compare the price ranges of specific RF components with consideration for the component's effectiveness and service life. Look for a combination of fair pricing and component quality, and factor in additional services such as warranties, returns, delivery lead times, custom design services, and anything your organization's communications system may require.
Ready to Partner with an RF Component Manufacturer who Specializes in Critical Communications?
Choosing an experienced RF manufacturer who can optimize your organization's critical communications network with the latest RF components and technology is essential for maintaining mission-critical communications. Mission-critical communications need to continue functioning during extreme weather events, natural disasters, and when other parts of the communication network fail, while preserving range, signal quality, and network uptime.
If you're ready to partner with one of the industry-leading RF component manufacturers in the USA, contact the team at TX RX Systems today for optimized RF component manufacturing services for critical communications.