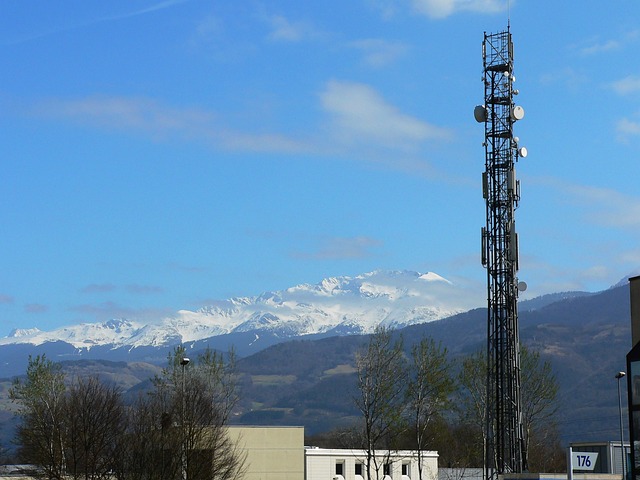 Working with an experienced RF testing team is crucial for maintaining the performance of any device or communications network that utilizes radio frequencies. 
An RF testing team analyzes whether RF hardware and devices using the radio frequency spectrum are using and generating radio frequencies effectively and efficiently. Testing checks that these devices do not produce excessive radio noise and interference, and that they comply with all national and international industry regulations. 
By partnering with experienced RF testing professionals who have a proven track record, you will know with certainty that your RF devices and hardware are working efficiently and comply with legal regulations. 
The Benefits of Working with an Experienced RF Testing Team 
An experienced RF testing team will provide your organization with all of the necessary testing to monitor the health and efficiency of your communications network with a high level of confidence. As well as having all of the appropriate testing equipment and expertise, experienced RF professionals can offer additional products, services, and recommendations to remedy any detected issues. 
Their experience allows them to test your RF devices and system quickly and efficiently using much more comprehensive techniques, which is essential for reducing RF radiation emissions. They will also have all of the relevant knowledge of FCC and ICNIRP regulations and guidelines for reducing RF emissions to protect the health of people nearby. 
Advantages of Working with an Experienced RF Testing Team 
Working with an experienced RF testing team offers many advantages that you may not get from inexperienced RF professionals. Although inexperienced RF testing teams will have succeeded in all of their theoretical training, practical experience is essential as no two RF systems are the same. Therefore, your RF testing team must be adaptable to provide an efficient, comprehensive service.
Improved Accuracy and Reliability of Test Results
An experienced RF testing team will know that their services are only as good as the quality of their equipment, and they will also know which testing equipment they need to use. Inexperienced RF professionals may understand that equipment quality is crucial, but they won't have had as much time trying out the different options to know which produces the best results. 
By using some of the highest-quality signal and spectrum analyzers, signal generators, network analyzers, and other testing equipment, RF professionals can generate much more reliable and accurate data that identifies precisely which RF components are not functioning optimally. This becomes even more important in large, complex communication systems where radio signal interference comes from multiple components within a small area.
Faster and More Efficient Testing Processes
An effective RF testing team will already have a streamlined process for testing an RF system and diagnosing issues. If your organization has a more complex system with multiple antennas utilizing a range of different wavelengths, then experienced RF professionals can navigate the communications system easily and efficiently, as they will likely have worked on similar systems in the past.
Collective Expertise and Knowledge of the RF Testing Team
An experienced RF testing team will have a pool of knowledge and expertise spanning the wider RF industry. Some will have worked as RF testing engineers for most of their careers. Others might come from RF design and manufacturing backgrounds. 
Their collective knowledge about how RF hardware and communication systems function not only aids them in diagnosing issues quickly and effectively but also gives your organization access to a wealth of knowledge for finding solutions and improving your communications network's effectiveness.
Why You Should Work with Experienced RF Testing Teams
The importance of effective and accurate RF testing services cannot be overstated, whether it is for the testing of military communication or surveillance systems or warehousing and distribution centers. Ineffective RF testing can result in excess noise and interference across broadcasting channels, reducing signal quality and your organization's communication capabilities.
Cutting-Edge Technology and Equipment
Experienced RF testing teams will have a curated collection of the best RF technology and equipment and regularly update their equipment as innovations enter the market. A well-established RF solutions provider will have the resources to invest in the latest equipment. In contrast, an inexperienced team or a new business may not have access to such resources, forcing them to invest in lower-quality equipment instead which will affect the quality of their services.
More Comprehensive Methodologies and Processes
Rather than applying a single methodology to the testing of your RF environment, an experienced RF testing team will be able to apply numerous methodologies and processes unique to how your communications network operates. This involves using a wide range of testing equipment, analytical software, and other processes to ensure that your RF hardware efficiently uses its space on the radio spectrum.
Better Collaboration and Communication
An experienced team of RF testing engineers can deliver their results to your organization through efficient, uncomplicated reporting. You will also find it extremely easy to collaborate with them in the future as they will have developed highly effective professional interpersonal skills over their careers. On the other hand, inexperienced RF testing engineers might not have perfected their reporting process. They may also take up more of your time when communicating and collaborating with you.
Key Considerations for Choosing an RF Testing Team
Selecting an effective RF testing team from the available options in your area means researching their abilities, offers, pricing, certification, and the results of their work.
Expertise and Knowledge of the Testing Team
To check if an RF testing team has the appropriate level of expertise and knowledge to work with your organization, first look to see if they serve your specific industry, as there can be industry-specific standards that they must follow. 
Another essential detail to consider is their certifications. In particular, check if they hold regulatory certifications such as ISO 9001:2015. While there are other relevant ISO certifications for the RF industry, ISO 9001:2015 demonstrates that they meet all applicable statutory and regulatory requirements.
Quality and Reliability of the Testing Process
If an RF testing and solutions provider has an excellent reputation, that is a great sign. Before selecting an RF testing team, look at a range of third-party review sites to see what previous customers have to say about the quality and reliability of their testing process.
Cost-Effectiveness
After compiling a list of potential RF testing service providers, compare their prices and the specific scope of their testing services. While you don't want to sacrifice quality for a lower price, keep in mind that those with inefficient processes may cost more as they take more time to complete all of the relevant tests. Select one that matches your budget and covers the full scope of work required by your organization, and consider their reputation, certifications, and any other information you can collect on them. 
Ready to Work with an Experienced RF Testing Team?
RF testing is essential for ensuring that your RF hardware and communications network meet national and international regulatory standards while simultaneously identifying sources of noise and interference. RF professionals who carry out testing for your organization need to provide accurate and comprehensive services that meet industry regulations, so finding an experienced RF testing team should be a top priority. 
At TX RX, you will find a comprehensive range of RF testing solutions for multiple industries based on our 45+ years of industry experience combined with our ISO 9001:2015 certification. Learn more about our RF testing services here.